Head of Ethics and Lobbying Regulation
Ms Sherry Perreault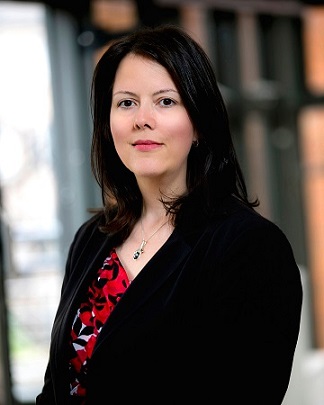 Sherry Perreault was appointed Ireland's first Head of Lobbying Regulation by the Standards in Public Office Commission in May 2015. In September 2016, her role was expanded to include oversight responsibility for other statutory functions of the Commission in respect of ethics and electoral legislation. The Commission's mandate is to administer and enforce the Regulation of Lobbying Act, the Ethics in Public Office Acts and the Electoral Acts. On behalf of the Commission, Ms Perreault oversees operations and compliance, the provision of advice and guidance, investigations and enforcement, and education and outreach activities related to these three statutory functions.
Prior to taking up her post, Ms. Perreault was a senior director with Canada's Office of the Conflict of Interest and Ethics Commissioner. She joined the office in 2009, and served as Director of Policy, Research and Communications from 2011 until 2015. She has significant public sector experience, specialising in policy development and analysis, communications and Parliamentary relations.
Highlights of her previous experience include serving as Executive Advisor to the Commissioner within the Office of the Conflict of Interest and Ethics Commissioner, as well as posts at the Department of Canadian Heritage, Industry Canada, the Privy Council Office and Transport Canada. She began her career in the private sector, working in client relations and marketing, prior to joining the Canadian federal public service in 1999.
Ms. Perreault holds a Master of Arts degree from the University of Toronto and a Bachelor of Arts (Honours) degree from the University of Manitoba, both in political science. She currently resides in Dublin, Ireland.